Journal of Medical Internet Research: Weight Loss and Usage of an Online Commercial Weight Loss Program
June 2021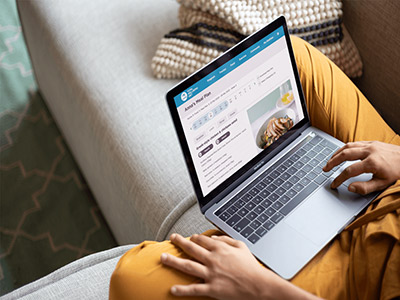 A comprehensive evaluation of the CSIRO Total Wellbeing Diet, published in Journal of Medical Internet Research, showed the diet is effective for weight loss, particularly for members who finished the program and were active in using the platform and tools provided.
Download report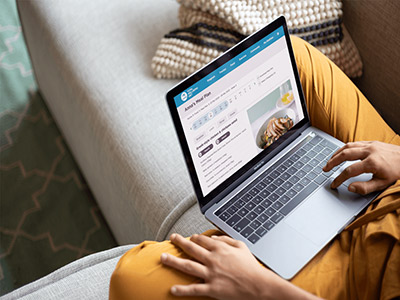 Digital Wellness & CBHS Annual Report Results
August 2020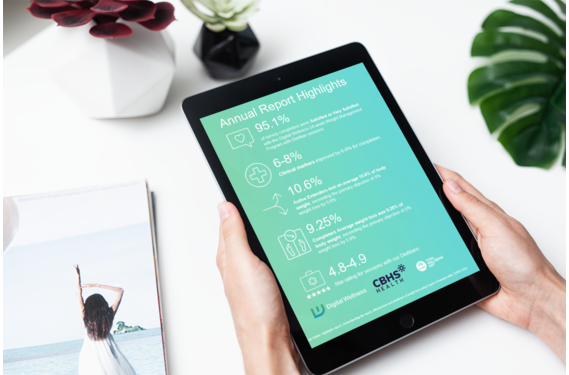 Showed that members who completed the 24-week Total Wellbeing Lifestyle Plan lost an average of 6.8% of their body weight.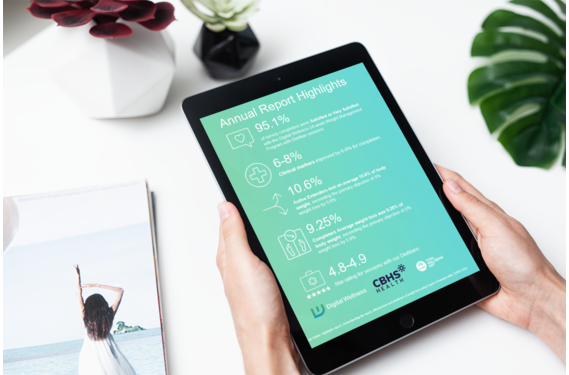 Start strong for effective weight loss
September 2020
Research from CSIRO reveals the characteristics associated with greater weight loss success.
Download report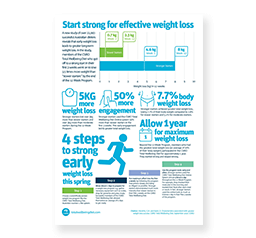 One of the world's largest weight loss study reports
January 2020
Preliminary findings from our 5-year study revealed the key to three times more weight loss. 
Download report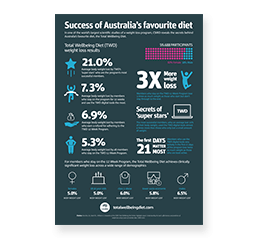 Research reveals health is #1 for weight loss
August 2019
New research from CSIRO shows health conditions top the reasons for losing weight in an analysis of 65,000 dieters. A follow-up survey of 3000 members suggests weight loss is the best medicine for a range of chronic health conditions.
Download infographic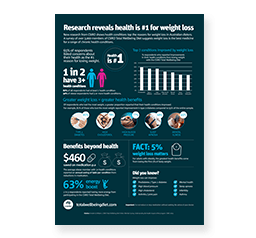 Gut Health and Weight Loss
January 2019
An overview of the scientific evidence of dietary fibre for weight loss
Download report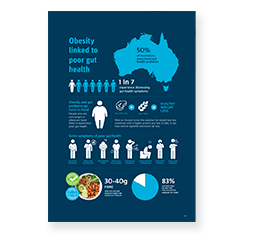 Refunded vs Non-refunded findings
August 2018
Do financial incentives improve weight loss results? Our analysis of over 13,000 members of the CSIRO Total Wellbeing Diet suggests they do.
Download infographic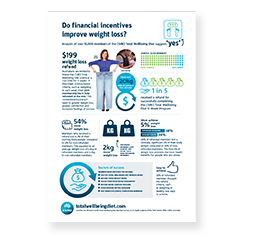 VegEze Impact Report
June 2018
How a mobile app can boost vegetable intake in those that need it most. 
Download report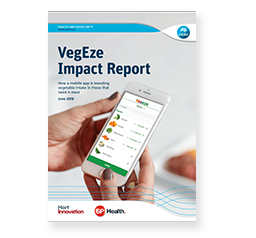 CSIRO Diet Types Report
September 2017
An exploration of the personality traits of over 90,000 Australians and how these relate to diet habits
Download report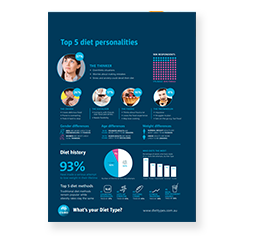 CSIRO Fruit, Vegetables and Diet Score
April 2017
A deep dive into the self-reported fruit, vegetable and juice consumption of 145,000 Australian adults. With Horticulture Innovation Australia. 
Download report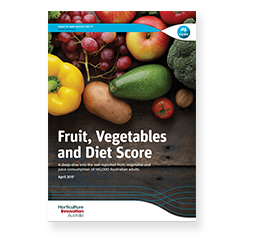 CSIRO Healthy Diet Score
September 2016
Australia's largest ever diet survey confirms we're not as healthy as we think we are
Download report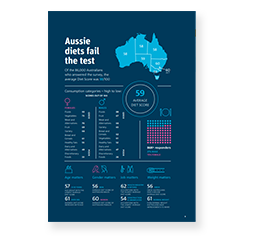 We never settle when it comes to health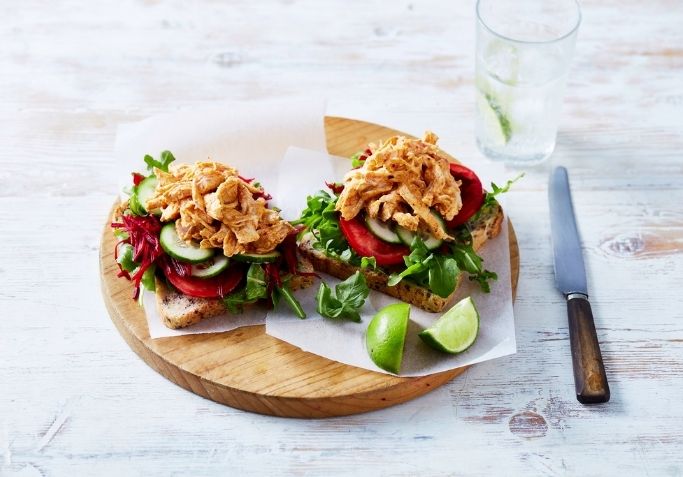 Randomised Controlled Trial
A gold standard randomised controlled trial to investigate the efficacy of Digital Wellness's online weight loss platform. Results at: 12-weeks, 24 weeks and 18 months.
Over 300 overweight or obese participants were recruited and randomised to one of three groups for the weight loss intervention: basic, enhanced or control.
After this phase, participants were re-randomised into one of two weight loss maintenance programs for a further 18 months.
This study was funded by the prestigious Australian Research Council Linkage Grant, with co-contributions from Digital Wellness. ARC Website.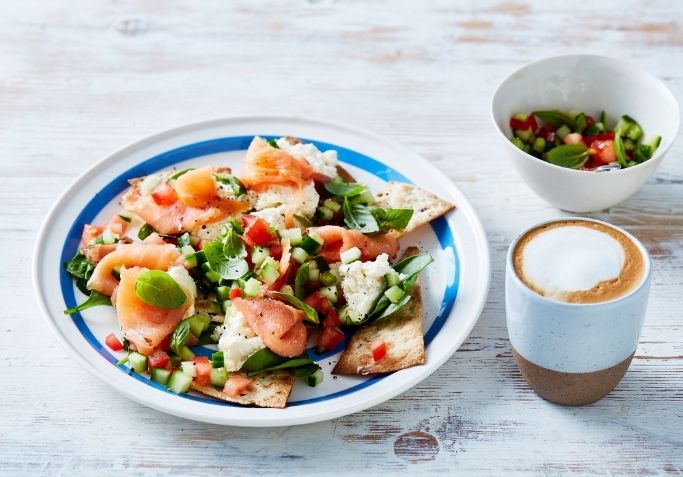 Cohort Study
A cohort that tracked over 11,000 real world participants of the Digital Wellness - Biggest Loser Club program, conducted to establish the value of the program as a treatment option for overweight and obese adults.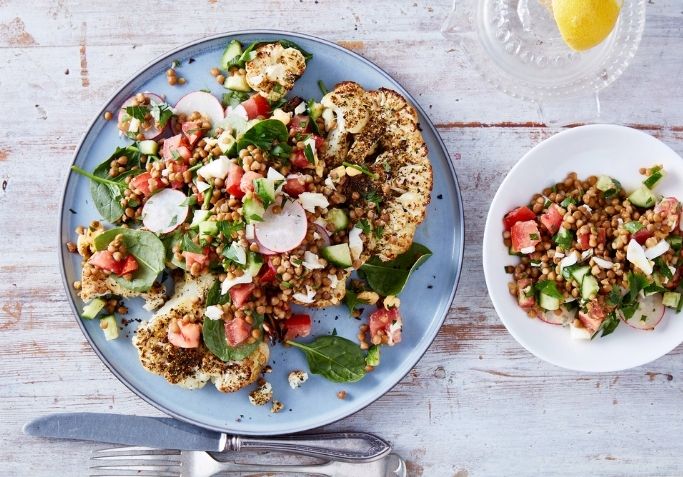 Challenge Cohort Study
A medium cohort of 1334 real world participants tracked over 8 weeks to compare weight loss, and other outcomes, from a fast tracked and celebrity endorsed 8-week challenge group to the standard program.