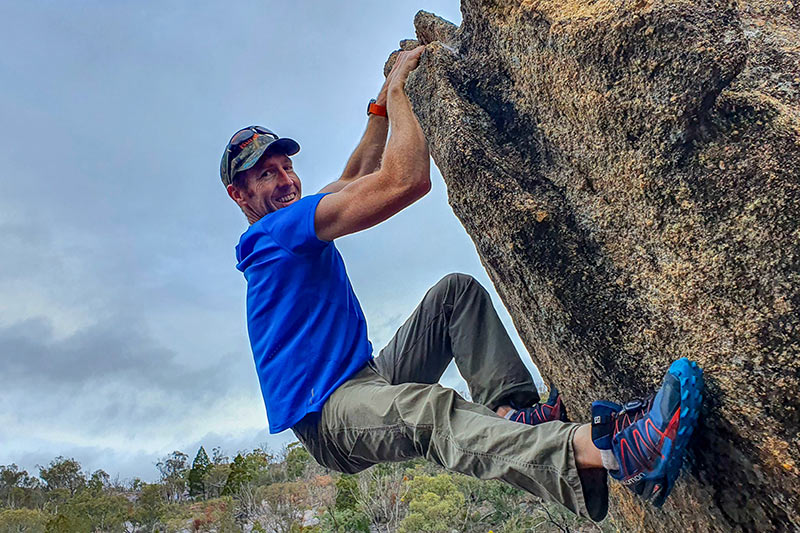 Ken lost 23 kg (51 lb) with the CSIRO Total Wellbeing Diet
3 minutes Published on June 1, 2021
Starting strong was the key to Ken's success on our CSIRO Total Wellbeing Diet 12 Week Program.
Lack of exercise and bad eating habits led to weight gain and increased joint pain in father-of-two Ken.

"I have always had a healthy appetite. I ate whatever, whenever," Ken admitted. "This wasn't a huge problem when I was exercising a lot as I would burn it off".
​
"But after I had kids I couldn't exercise as much as I needed so the weight started to creep up".
​
When Ken's partner Bronwyn wanted to lose weight, he suggested they try the CSIRO Total Wellbeing Diet.
​
He knew it was backed by science and thought it would be better for her as she has a family history of heart disease and diabetes.
Starting strong
Once they had signed up, Ken allowed himself a few days to get ready and started familiarising himself with the menu plan, shopping lists and website to make sure they knew what they were doing.

After just one week, he lost an incredible 4.4 kg (10 lb).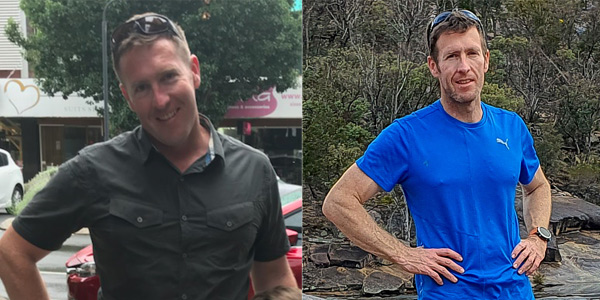 By the end of the 12 weeks he dropped 22.5 kg (51 lb) - and completely transformed his body.
"I think being very strict with sticking to the menu plans and recording everything in the beginning made it easier to stick with. Recording everything and seeing results was very motivational".
"I used the website at least 4 times a day. I used the meal planner several times a day to make my meals, the shopping list once a week and the food and exercise tracker several times a day to track what I was eating and doing".
​A new lease on life
Losing the additional weight has significantly reduced Ken's joint pain and allowed him to fall back in love with exercise again.
"My ankles and other joints all feel better, it has increased my speed and agility when running both on and off road and it has also allowed me to go on 20 km runs without worrying about pain in my joints the next day".
"Plus, my girlfriend likes that I have my 6-pack back!"
Ken's girlfriend Bronwyn also saw great results with the diet, losing close to 10 kg (22 lb) over her 12 week journey.
She said she saw an amazing increase in her confidence after completing the program and best of all, she realised that you don't have to starve yourself to lose weight.
"The biggest change to my life has been my confidence," she said. "I feel really great in my own skin and I haven't felt that way in a while. It is nice that people have noticed the weight loss, but even nicer that they have noticed how happy I am".
"I used to struggle a lot with pain in my hips but since losing the weight and exercising more frequently, this is significantly better. I have started running again and I am enjoying being more flexible and strong in my gymnastic fitness classes. My skin is a lot clearer and healthier too".
Ken and Bronwyn's advice for others thinking about joining the program is just to start.
"It's not hard once you get the right advice and follow the plan. Also, trying to lose the weight is much easier if your partner is also on the same diet," said Ken.