Total Wellbeing Lifestyle Plan Report
Effectiveness of an online weight management program for people with chronic disease, delivered through a private health insurance model
Prepared by Gilly Hendrie and Danielle Baird
May 2022
Download now

2-3%
blood pressure improvement

0%
cholesterol improvement
0%
reduction in pressure on joints

0%
blood glucose improvement
Proven results
All research is aimed at ensuring that consumers are empowered with the best evidence-based weight loss solution in the market.
We have conducted randomised controlled trials, cohort studies and pilot studies to:
Improve weight loss and health outcomes
Understand the efficacy and engagement of our online platforms
Investigate novel features that can enhance our platforms
Fine tune effective weight loss incentives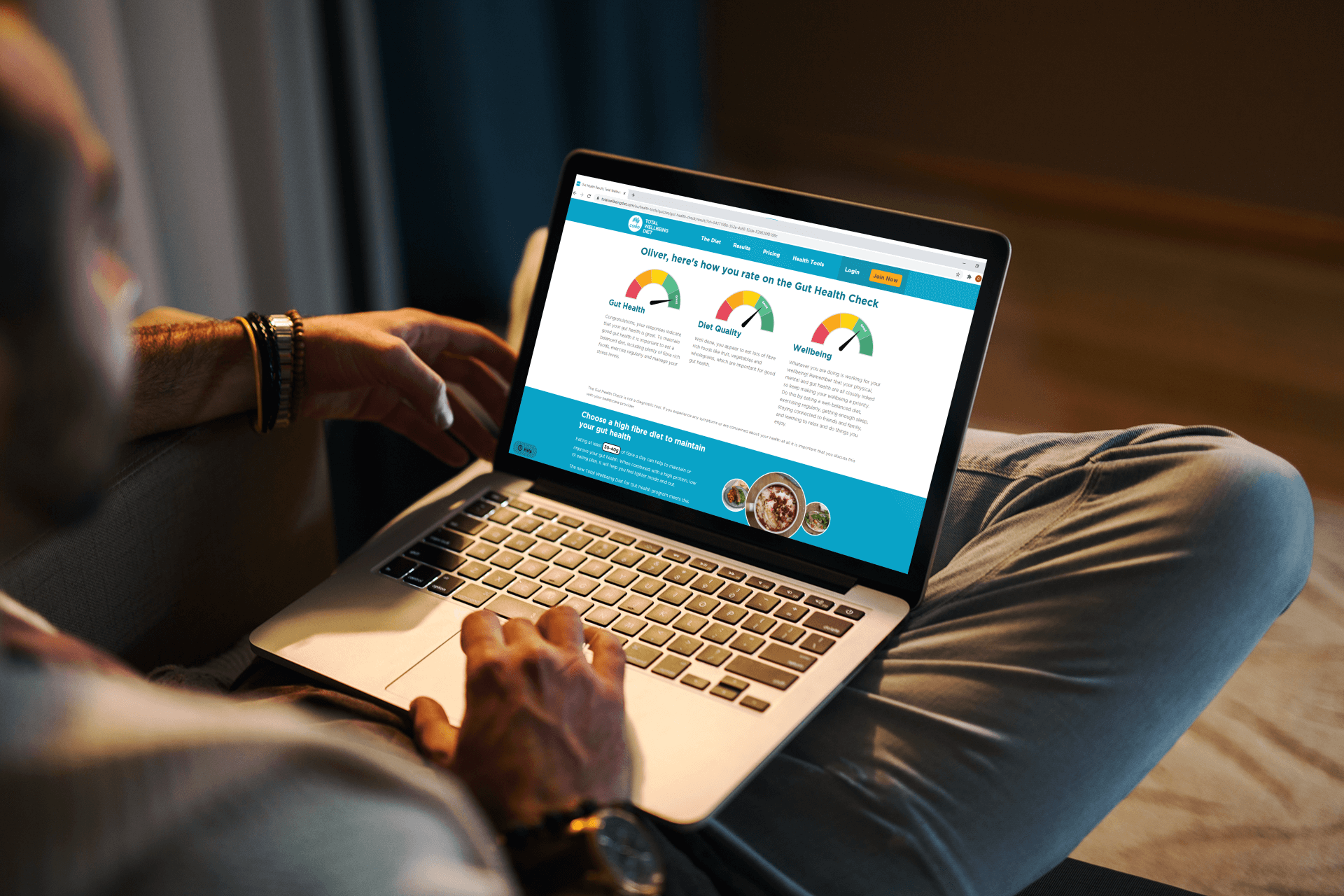 One of the worlds largest weight loss study findings
Dr G Hendrie, Dr D Baird & Dr G Williams
One of the world's largest weight loss studies reveals the key to three times more weight loss. Evaluation of the CSIRO Total Wellbeing Diet Online: Highlight's report.
Understanding the reach, effectiveness and predictors of weight loss using 5 years of member data.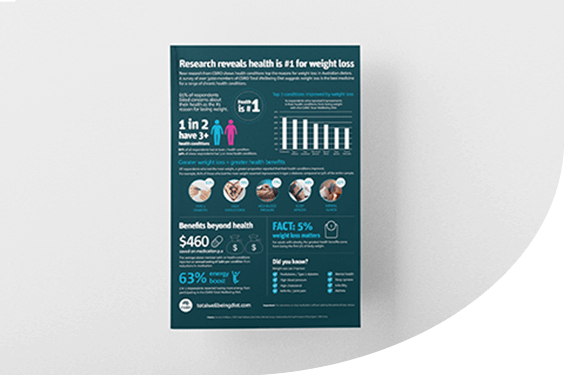 CBHS annual report results
Research done with a health fund called CBHS. The findings shows the members completing the 24-week Total Wellbeing Lifestyle Plan achieved significant improvements in health markers related to chronic disease.
Statistics show that members who completed the 24-week Total Wellbeing Lifestyle Plan lost an average of 6.8% of their body weight, with average improvements across all programs: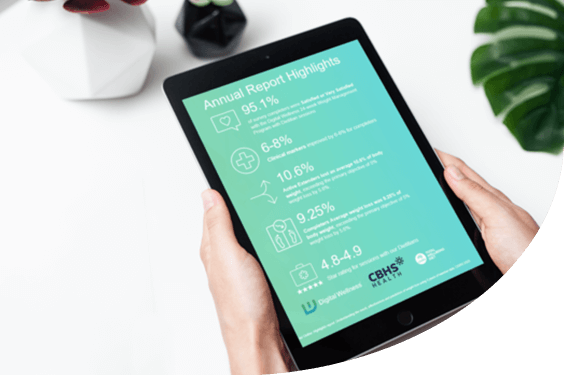 7 - 9%
blood pressure improvement

0%
cholesterol improvement
0.00%
reduction in pressure on joints

0.00%
blood glucose improvement
Our reports
Together with the CSIRO, we have worked together on many scientific reports on our digital weight loss solution known as CSIRO Total Wellbeing Diet: