How our Fast Start Program works
The Fast start Program includes a 3 Week Starter Pack which includes 42 Fast Start Shakes. The program is also completely integrated with the CSIRO Total Wellbeing Diet digital platform.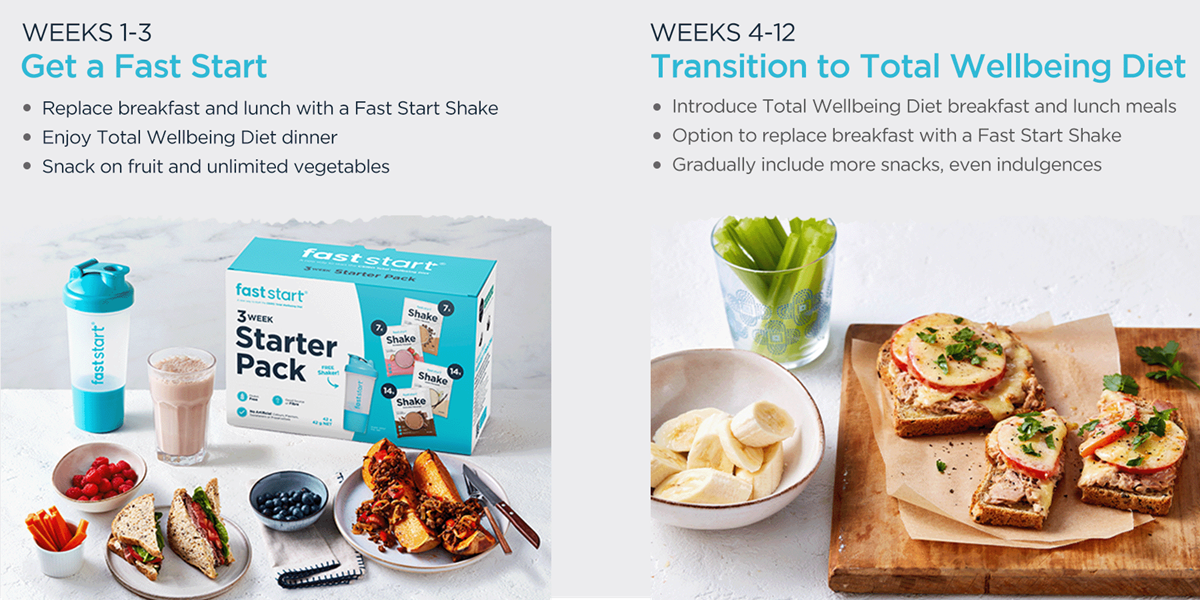 The science behind Fast Start
To assess the effectiveness of our Fast Start Program, we conducted a study with obese and overweight Australians who identified as cravers, and the results were outstanding.
On average, participants that completed the study lost 4.1kg in the first three weeks of supplementing their diet with the meal replacement shakes, and achieved a clinically-significant weight loss of 5.9 kg after six weeks.
On top of this, 80% of participants reporting feeling better at controlling their cravings by week 3. View infographic.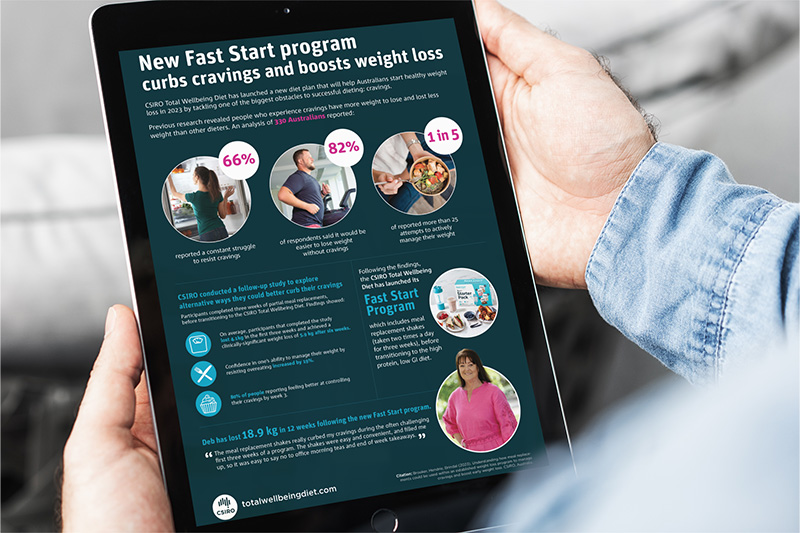 Deb lost 18.9 kg*
"The meal replacement shakes really curbed my cravings during the often challenging first three weeks of a program. The shakes were easy and convenient, and filled me up, so it was easy to say no to office morning teas and end of week takeaways. The transition to the wholefoods program was also critical in me not falling off the wagon, and I was able to keep that confidence and drive with the help of the CSIRO Total Wellbeing tools."

*In 12 weeks - Individual results may vary.