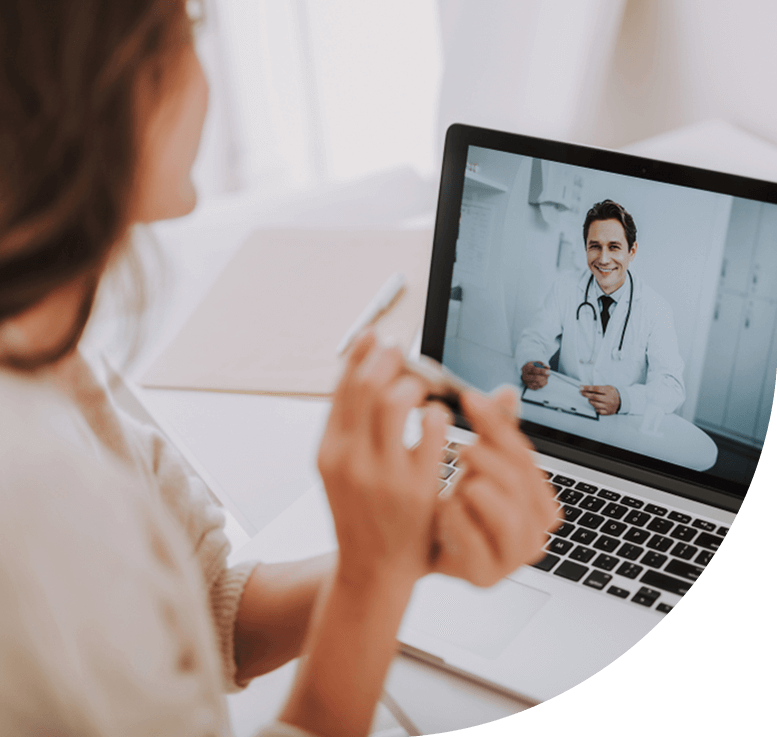 The CSIRO Total Wellbeing Diet and prediabetes and type 2 diabetes
Published on March 20, 2022
Diabetes is a prevalent condition in Australia; around 1.2 million have the condition, while another 2 million have prediabetes – the precursor to type 2 diabetes.
Unfortunately, the number of Australians diagnosed with prediabetes or diabetes is rising every year. And type 2 diabetes, which is largely caused by unhealthy lifestyle behaviours, is the fastest growing.
While a diagnosis of prediabetes or type 2 diabetes can be a difficult one to face, the good news is that it can be managed with healthy lifestyle strategies.
How do diet and lifestyle affect prediabetes and type 2 diabetes?
Type 2 diabetes can run in the family, and some ethnicities are more at risk of developing the condition. However, there are certain lifestyle factors that can greatly contribute to your risk of developing it. These include:
Being overweight and carrying extra weight around your waist.
Having a sedentary lifestyle.
Eating an unhealthy diet that is rich in refined carbohydrates, sugar, saturated fat and salt, and low in fibre.
Smoking.
Having high blood pressure and high cholesterol.
Diabetes risk management and treatment is all about controlling your blood sugar and ensuring your levels don't spike or drop too low suddenly. Speaking with your doctor about possible medication, as well as adopting healthy lifestyle habits (like healthy diet and daily movement) are key to preventing complications.
Meet CSIRO Total Wellbeing Members who improved their diabetes diagnosis
Lyn lost 68 kg*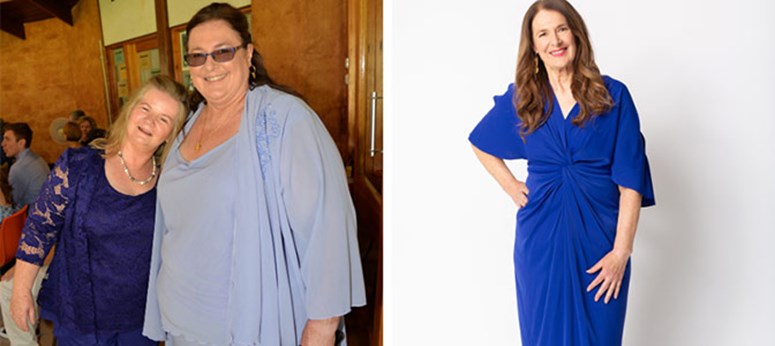 When Lyn joined our program, she weighed in at 148.5 kg. She couldn't use a regular airplane seatbelt, she had to buy her clothes online from the US and she planned her day to minimise walking.
"I thought I was eating ok, but on reflection, I was eating lots of chips, fried foods, chocolate (my downfall), and I was eating portions that were too large – then having lots of snacks between them," she explained.
"The bigger I got, the less I was able to physically do. So instead of moving and being active, I became even larger and more sedentary."
Initially, Lyn told herself that getting bigger was simply a part of getting older. But when a routine blood test revealed that she had type 2 diabetes and high blood pressure, she knew she had to make a change.
"I had come to the point where my long term health was in real jeopardy and I was the only one who could really change that."
*Individual results may vary.
Making the change 
Motivated to improve her quality of life, and with the full support of her family, Lyn signed up for our 12 Week Program for type 2 diabetes.
She carefully followed the menu plan and recipes, making sure she weighed her food and stayed on track. And, in the space of just 12 weeks, Lyn lost an amazing 16.5 kg*
"The first few months were great! So much weight was dropping off and clothes that had been too tight were suddenly loose and needed a belt to stay on!"
Gary lost 40 kg*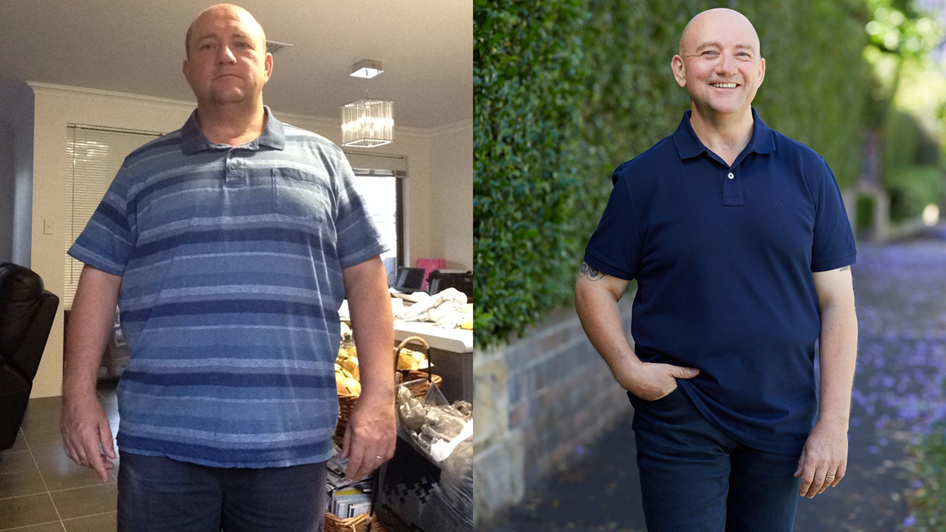 Gary joined the CSIRO Total Wellbeing Diet after experiencing health problems related to his weight. When his eyesight started going hazy - a symptom of prediabetes and type 2 diabetes - he went to see a doctor.
His GP diagnosed him with prediabetes and told him to lose weight to avoid type 2 diabetes, reduce his blood pressure and alleviate his sleep apnoea. Failing eyesight wasn't the only health concern Gary was experiencing. Poor sleep was leading to a lack of energy and making Gary feel less positive from day to day.
He decided to start focusing on his health and join the CSIRO Total Wellbeing Diet. Once he started, Gary started to look at his diet differently and something clicked. Armed with the latest research into weight loss management, Gary lost 40 kg*.
He swapped large portions of processed convenience foods for homemade meals based on low GI and higher protein foods and made sure he walked at least 10,000 steps every day.
"One thing I appreciate most about losing the weight is the health aspect," Gary says. "I'm a lot fitter and I'm sleeping better so when I wake up in the morning I feel more refreshed and ready to tackle the day.
*Individual results may vary.
How can the Total Wellbeing Lifestyle Plan help you?
If you're at risk of developing prediabetes or type 2 diabetes, or you'd like some help managing your conditions, the Total Wellbeing Lifestyle Plan is here to help.
The plan delivers:
24 weeks of the CSIRO Total Wellbeing Diet – a higher protein, low GI weight loss eating plan specially formulated by Australia's national science agency.
15 one-on-one Health Coaching sessions with an Accredited Practising Dietitian.
Digital health and weight loss tools to help you keep track of your food.
Weekly tutorials about health, weight loss, nutrition, exercise and mindset.
A simple exercise plan to gently build up your movement every day.
An active online community to encourage, support and motivate you.
If you're overweight or obese, losing weight is one of the key ways to slow prediabetes or type 2 diabetes from progressing. And you don't even need to lose a huge amount to see the positive effects either; research shows that losing just 5 percent of your body weight has benefits to your health. If you have more to lose, the more benefits you may see.
In a 2019 study of CSIRO Total Wellbeing Diet members, 81 percent of respondents who lost the most weight saw improvements in their type 2 diabetes, compared to 35 percent in the lowest weight loss group.
Total Wellbeing Health Coaching sessions
The Total Wellbeing Lifestyle Plan also includes 15 one-on-one Total Wellbeing Health Coaching sessions, which will give you the opportunity to speak with an Accredited Practising Dietitian about your goals, lifestyle and diet. These sessions allow you to receive ongoing professional support with the plan, help to keep you motivated along the way and can keep you accountable for staying on-track.
Interested? Register your interest today
At Digital Wellness we work with CBHS, Westfund, Teachers Health, Uni Health, Nurses & Midwives Health and Police Health to help their members live happier healthier lives.
Depending on your BMI and level of hospital cover, you could be covered for the Total Wellbeing Lifestyle Plan.
Click on your health fund below to Register your interest in the Total Wellbeing Lifestyle Plan today.
Not with one of the above funds? Or don't have hospital cover? No worries!
You could still enjoy the benefits of the CSIRO Total Wellbeing Diet for free through our refunded program!
To motivate our members to stick to the diet, we offer a refund when you successfully complete and adhere to the 12 Week Program.
Members who receive a refund lose 28% more weight and report greater satisfaction and feeling of success than members who don't receive a refund. View refund conditions here.
Better yet, tacked prediabetes and type 2 diabetes with our tailored program that makes it easy for you to lose weight and improve your blood glucose. The 12 Week Program for Prediabetes and Type 2 Diabetes has everything you need to take control of your health, including advice on how diet affects blood glucose control.

Start your health journey and join today!